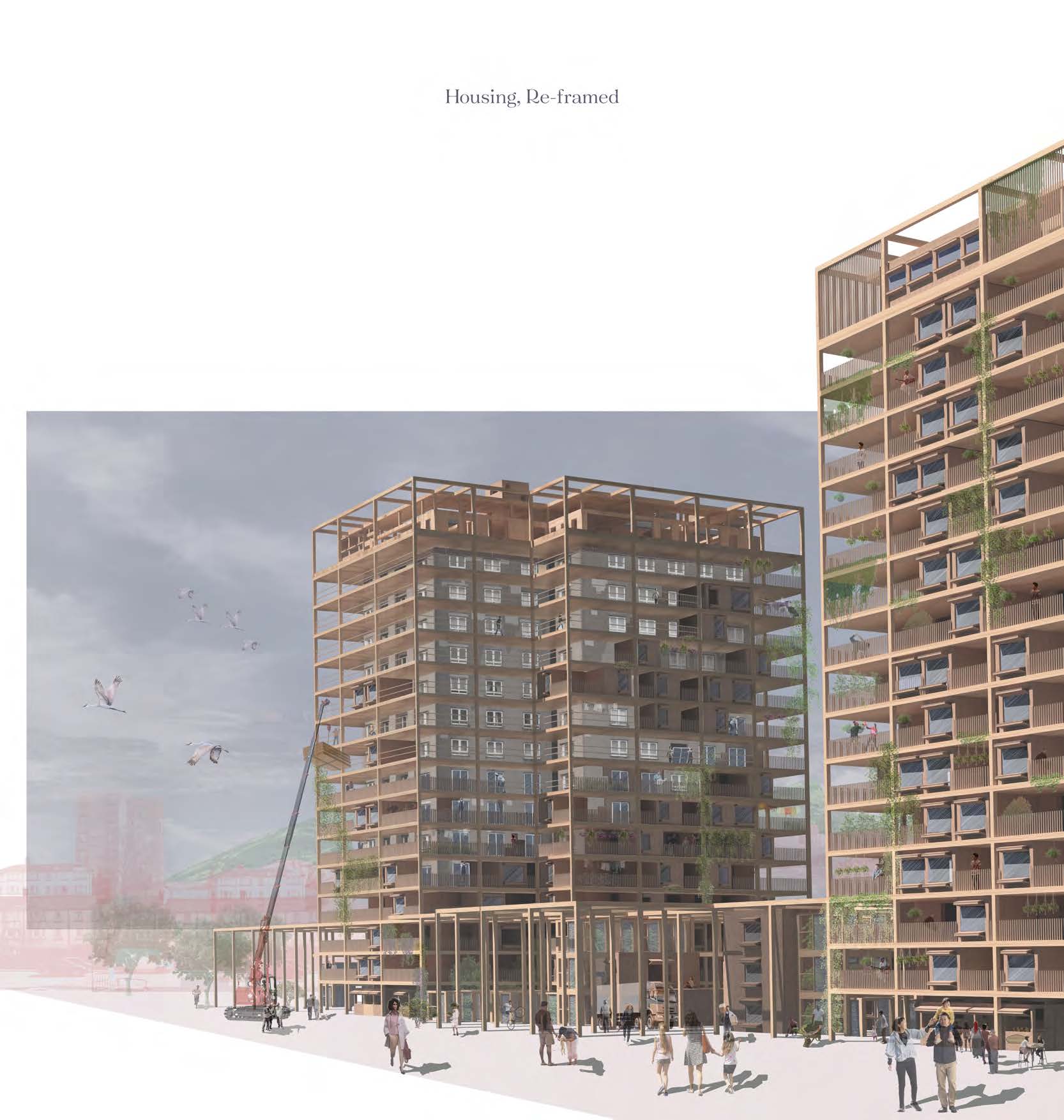 Housing is a social issue that explores areas of urbanity, community and economy. The current pandemic has exacerbated existing tensions between lower and higher income households. This proposal addresses the housing issue with an additive approach, seeking to identify facilities that recent events have shown to be essential – adaptable private space; safely accessible outdoor space; and a sense of community.






The social housing site selected as a case study consists of two existing high-rise flats which are a ubiquitous urban feature globally and as such have been used as a template to develop an affordable housing typology.




Our proposal aims to address several goals through the implementation of a series of modular interventions.
• To identify and adapt social housing to provide more flexible spaces with direct connections to exterior areas.
• To provide affordable and secure childcare facilities to give more independence and agency to working parents.
• To create facilities that give the residents self-sufficiency and ownership over their homes.
• To generate an economic centre that creates a more vibrant and varied urban typology in the suburban landscape.


The program operates at three levels, all extended from a timber framework constructed around the existing building. A modular system is to be utilised throughout the proposal to service common areas, creating affordable and adaptable spaces. Each module is constructed from a series of standardised parts, including CLT panels, cork shutter and cladding panels, and recycled plastic sheets, creating a diverse range of applications.

The proposal in considered as a series of non-disruptive stages. The intervention is pursued as an additive approach which avoids the displacement of residents during construction. Residents can participate in workshops which allow them to contribute to the construction and finishing's of the scheme, which creates an incremental building process that fosters a sense of ownership among the residents.