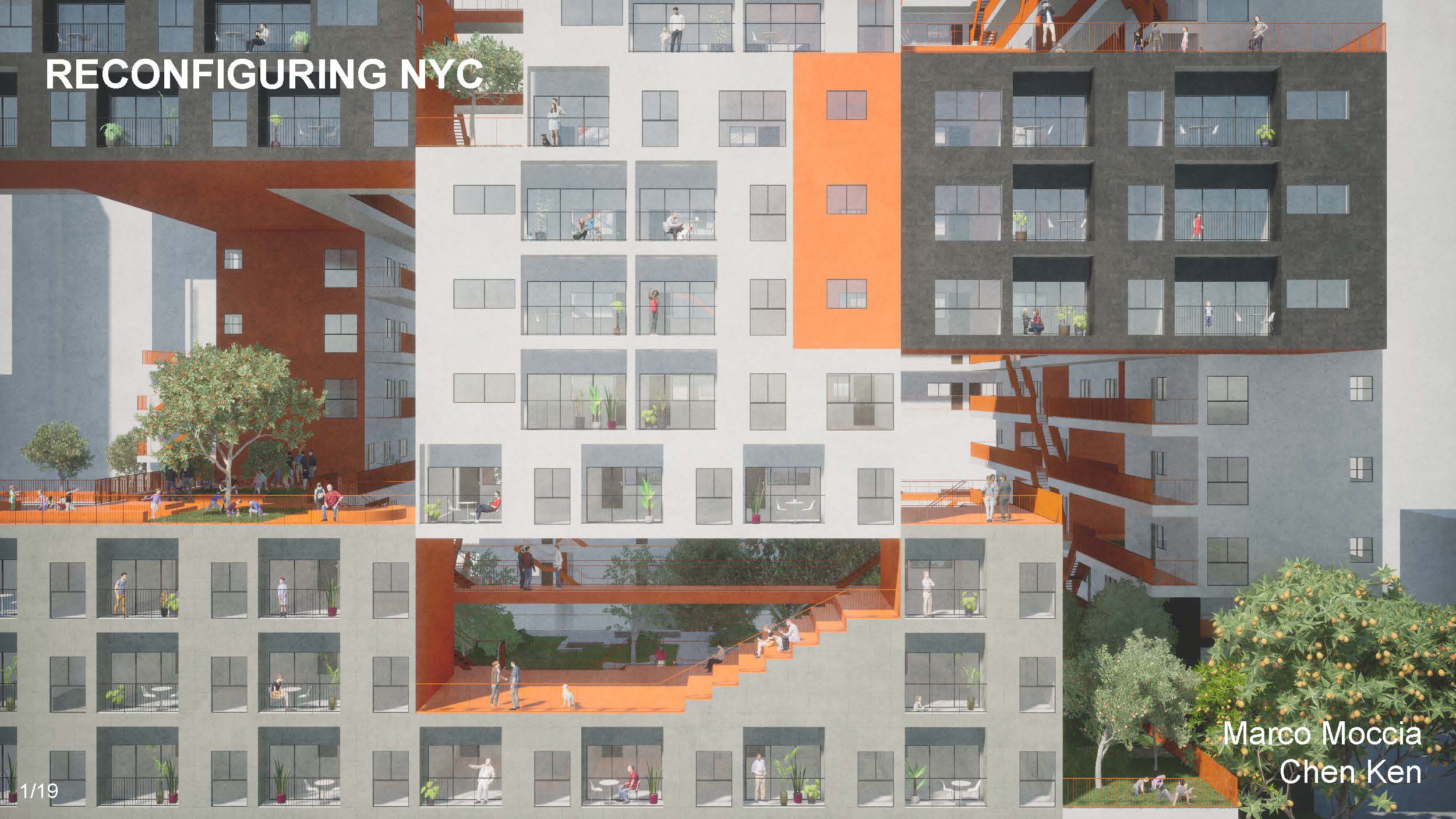 When a pandemic strikes, high density cities are the most vulnerable settlements and New York City is one of the most hit by the COVID 19. Statistics have shown a correlation between the virus spread and the presence of the public housing buildings by NYCHA (New York City Housing Authority). Is there a relation between those buildings and the test positive resulted numbers? How can architecture try to counteract or at least prepare people to a new possible incoming pandemic?






Our project is located in Chelsea, a neighborhood on the lower west side of Manhattan where some public housing are sparsely present. The actual situation in these buildings is daunting; the lack of any proper communal indoor and outdoor spaces, the enclosed circulation within and the lack of maintenance are some of the reasons why high numbers of positive people are located inside and some of the causes of that feeling of alienation which people felt especially during pandemic. Furthermore, the nowadays condition of the context, where a great gentrification process is ongoing but still flanked by a high demand for public housing by low and middle income residents make it the best test field where a mixed community can live.




The concept is an attempt to physically visualise the mixed community we want to improve. The idea starts from the organisation of three type of units (that best suit Chelsea's demography) into bigger clusters and the intersection between these are intended as social gathering spaces. Most of these social spaces for the community are open in order to guarantee fresh air and cross ventilation, but also, in of a new pandemic, a safe space no more circumscribed into the private space of the house. The ground floor is conceived as a public space in order to connect the pedestrian paths to the park behind the building, but it is not just a pathway as the presence of co working areas, a cafe, a gallery and a farmer market allow the public to stay and use that space. Furthermore, the "urban forest" on the first floor serves as a buffer zone between the private and the public. All the social spaces between the clusters and the roof intended as a ring of activities such as urban farming, exercise stations and playgrounds are connected by a system of exterior stairs and corridors.




The concept is an attempt to physically visualise the mixed community we want to improve. The intersections between the clusters are intended as a system of social gathering spaces within the building. The idea starts from the organisation of the three type of units that best suit the Chelsea neighborhood demography into bigger clusters, providing them all a double exposition to guarantee the cross ventilation.

Most of the social spaces are open in order to guarantee fresh air and cross ventilation, but also, in anticipation of a new pandemic, a safe space no more circumscribed into the private space of the house. The roof is intended as a ring of activities such as urban farming, exercise stations and playgrounds