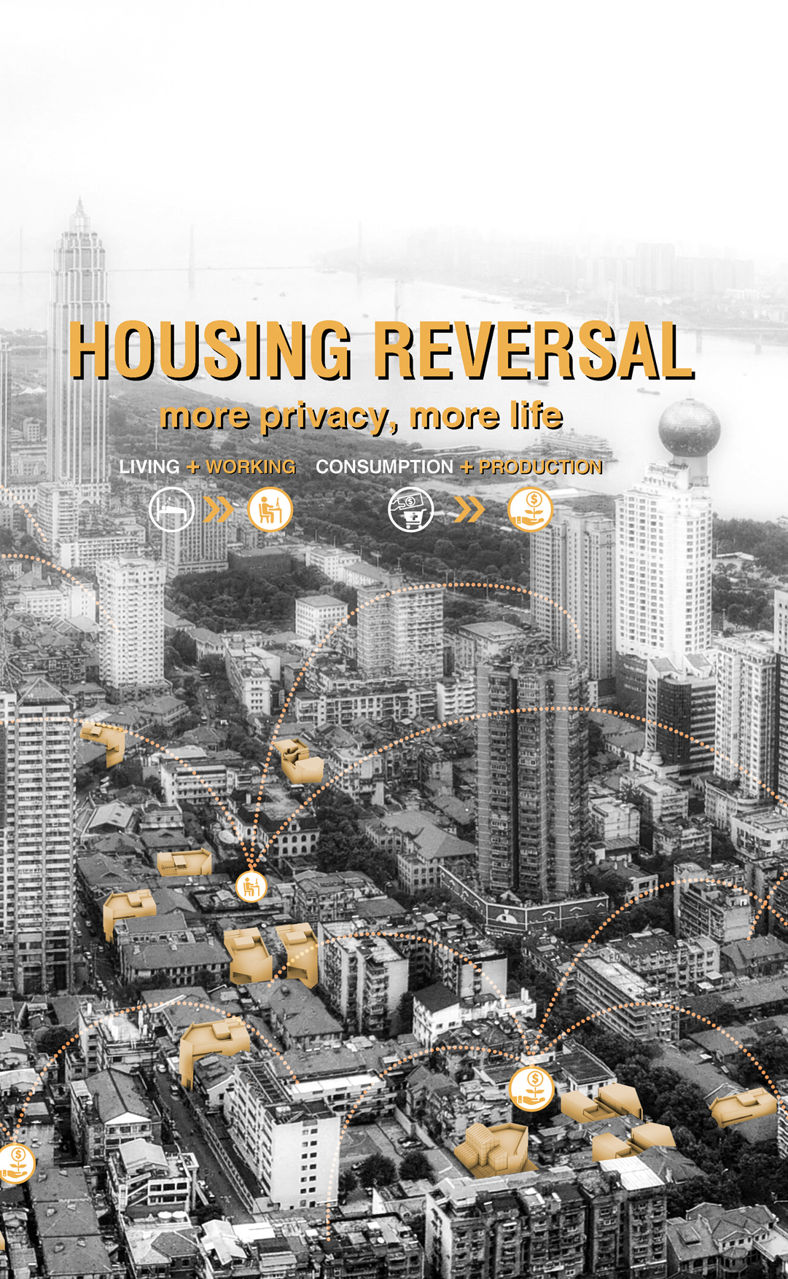 Family is becoming smaller. In the past, several generations live in one big house but today young generations are asking for more privacy and individualism. Therefore, young generations move out, struggling to rent or buy new houses while the elderly remain in old house and live on themselves.
  At the same time, different families are facing different problems, concerned with their financial activities. Young people are looking for more cooperation and opportunities. Middle-aged employees are bored with their job and think about entrepreneurship. Housewives are worried about the financial burden of their husbands and want to do something for the family. All these things are difficult to begin with. Young people have little chance to get to know each other. New entrepreneurs are short of money and resources. Housewives may lack necessary skills and knowledge to get employed.
  So we want to initiate a project to help different people solve these problems. In the old communities, a lot of houses are abandoned. We think about regenerating those houses.
Our project has two core ideas, "Living+" and "Reversal".
  "Living+" means there's not just residential space in a house, but also other functions. For young people, they can rent the rooms based on their financial condition and what's more, there's co-working space, making it possible for people who share the same interest to know each other and cooperate together. For new entrepreneurs, they can start their new business in their houses with relatively low cost and risk. For housewives, they can use their own knowledge and skills to start some financial activities right at home. All these financial activities not only affect those young people, but also benefit the old community and neighbourhood.
  "Reversal" means reversing the old house, so the roof becomes the facade. Considering we add so many financial, public activities into the house, we want to ensure the privacy and individualism of the residents. Roof is the most safe and solid part of a house, so we reverse the house and make the roof into the facade of the residential space. This distinct design is also the best representation of our project. Our project is not only about the reversal of old houses, but more about the reversal of old communities and traditional lifestyles, creating a brand new living mode for different generations.