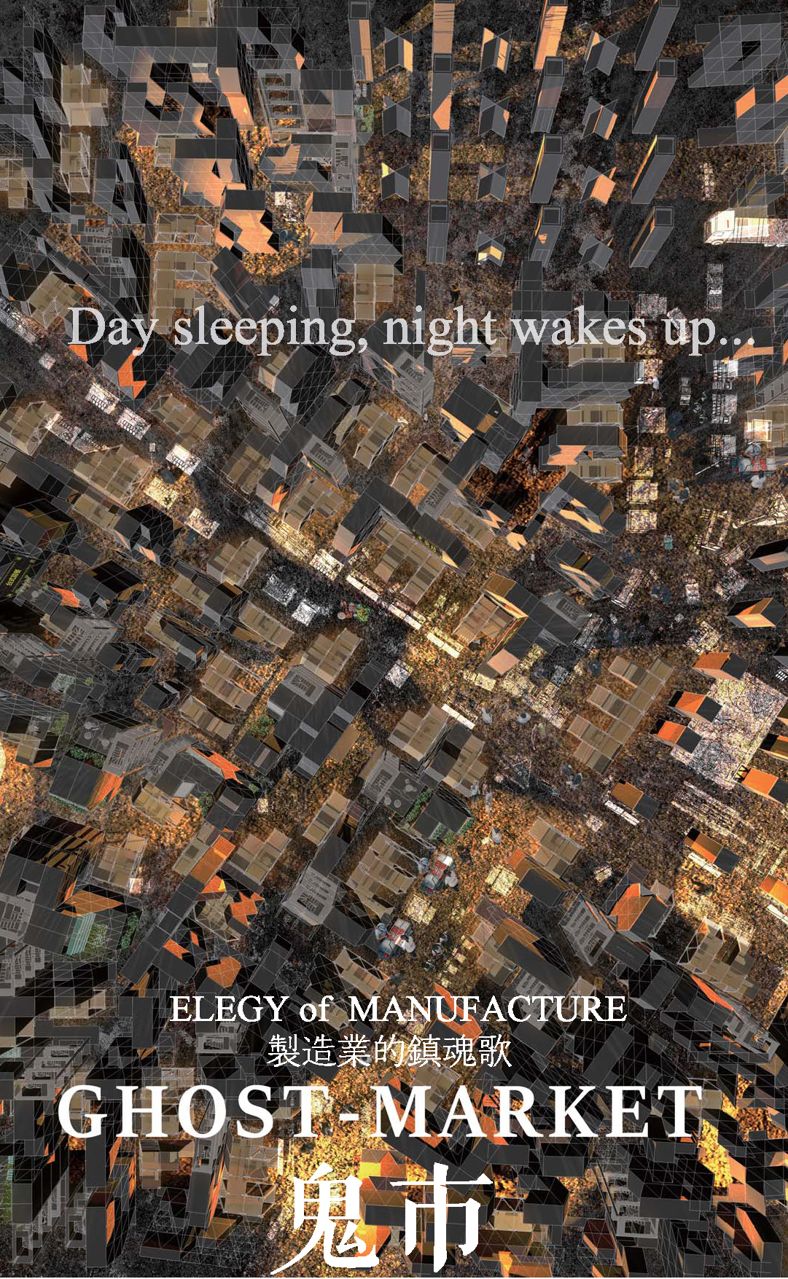 Ghost market, which started at midnight, and finally dawn, Amoy used a flashlight to observe and select second-hand items. In the early hours of the morning, it looks like a ghostly fire in a burial post, which is awkward, so it is called a ghost market.
  The spatial texture of the old town provides a means of earning a living for the poor aborigines. Demolition means unemployment and bankruptcy; but there are many fires without demolition, and now it is mostly broken. The texture is completely inconsistent with the human space requirements. The reversal of the parameterized space not only provides more public space, but also continues the mechanism of the old city.
  The gears of China's manufacturing industry are rushing forward, people are frantically consuming, renewing, and abandoning, but many goods are still of value after being abandoned. The value of these second-hand items can improve lives for those who are falling behind. Their capital is here. Accumulate. The makers can also get the first bucket of gold.
  Between the presence and absence of the light, the hustle and bustle of the light, is the paradise of the elegy and the people.