The topic of this competition "The Future of Housing-before and after a pandemic" received 328 works from 35 countries around the world, and the results were quite fruitful. Although it was only a conceptual design competition, and the results will not be implemented, some of the conceptual ideas also reflect the impact of the pandemic of COVID-19 on us over the past year or so. On top of that, since the judge attaches great importance to the feasibility of the ideas, many possible changes in th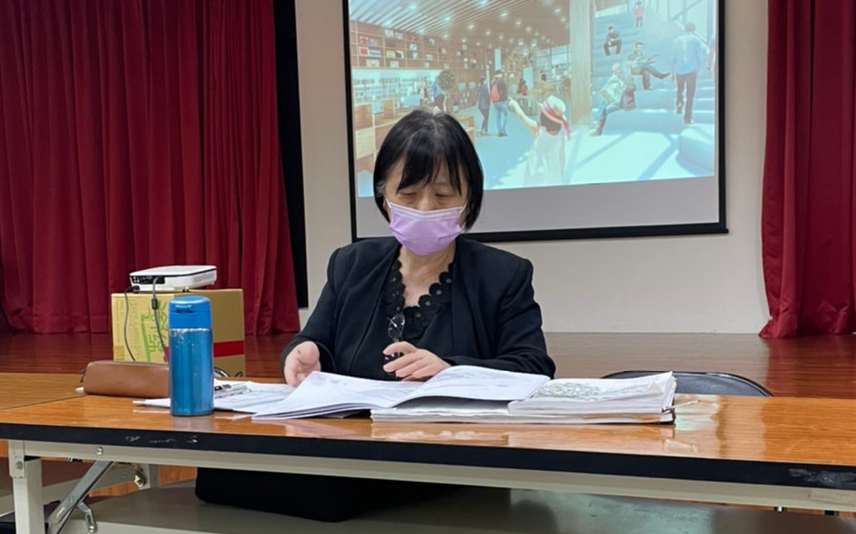 Ventilation, Lighting, and Balcony
The tuberculosis of more than a century ago and the influenza pandemic of 1918 had a great influence on the architectural style. Open and transparent sanatoriums came into being. The design focuses on balconies, light and air. This concept is also highlighted in several winning works this time. The pandemic has urged us to reconsider the necessity of opening windows for natural ventilation in buildings, especially to help us realize the advantages of energy saving, carbon reduction, and a friendly environment. Also, the healthy housing issues extended from this, including the improvement of physical and mental health, need to be further explored and promoted.

The images circulated on the Internet of everyone singing together on the balcony are quite inspiring, and it also allows the depression and anxiety caused by isolation to be expressed. People can only have a connection with the outside world when they go out and on semi-outdoor balconies. Planting and greening on the balcony should make the effects more obvious, so the importance of the balcony can be said to be self-evident. This point has also been observed by the winners, and they have done a good job on dealing with the issue.




Redefinition of Home
In the modernist trend of depersonalization, the feeling and function of "home" as a personal shelter does not seem to be important anymore. However, under the pandemic, people have new demands for home, because home may now add a variety of different new functions. It may become a temporary office, workshop, gym, classroom….

Therefore, a "flexible space" may be needed in the apartment, which can be used as a home office, study room, storage room, or a place for children to study. At home, we may also need open space for activities or sports. The importance of the entrance hall is also highlighted. It is a transitional area between the outside world and the inside of the apartment, allowing people to wash their hands, take off their shoes and coats, unpack packages and deliver items, and may even be designed as a janitorial supplies room with a sterilization function. In addition, the way of sterilization, social distancing, and traffic flow in the house should also be reconsidered. Design and response to the pandemic in these units seem to be missed in the works.




Changes in the Role of Public Spaces
Public space and open activity space are the only public resources that can be shared by all levels of the community, including public space, green corridors, gardens and green spaces, as well as cultural and recreational activity centers, libraries, gymnasiums and other ecological, cultural and leisure spaces. Besides, gardens and farms of local production even provide green food. These enable people to get what they need for life or conduct social behavior without having to go to restaurants, cafes, and KTVs, which improve their physical and mental health, creating a vibrant community.

When a pandemic occurs, residents do not need to take public transportation, but can still reach the community to use facilities and enjoy cultural and natural spaces. This demand should be the core topic of this competition, which also takes everyone's attention and being put in the design. The use and flexibility of space before, during and after the pandemic of COVID-19 may be explained; however, the following questions also need to be answered: How to balance social interaction and safety in public spaces? How to control activities and traffic flow in spaces of different scales to reduce contact? How to diversify the use of buffer space? How to better manage and carry out quarantine strategies?

In fact, in the real world, many agencies and companies have done research on environmental planning after the pandemic, rethinking the new definition of public spaces such as parks, sports venues, and community centers, and making advantage of architectural design to find a balance between social activities and safety. It can meet short-term needs and respond to temporary changes in the future. Simultaneously, it uses modular design to transform or build new temporary hospitals and quarantine sites, or formulate relevant regulations and design specifications.

The City of Baltimore, the United States, the Bloomberg School of Public Health and the Neighborhood Design Center jointly proposed the "Design for Distancing Ideas Guidebook", which provides a reference solution for the redesign of public spaces in the post-pandemic era. The British government has also published the "COVID-19 Secure: Safer Public Places–Urban Centres and Green Spaces" design specification, hoping to accelerate the deployment of safe urban public spaces.




Community Micro-Urbanization
Under the concept of pandemic management, self-sufficient complex communities declare decentralization from the city level to the community level: the community unit has public service facilities and places such as medical clinics, schools, post offices, and family support centers.

Most winning works have dealt with meeting residents' daily needs in terms of food, job, medical treatment, business, leisure, schooling, social interactions, daily life, and housing. It's a pity that there seems to be a lack of response and discussion from the community to the urban planning scale, such as the interface between the city and the community, the distribution of the relationship between the public space, park square and the community, how to conduct city and street lockdown by area, the closure and selectivity of the street, and how the transportation system should respond to the lockdown, etc.

Melbourne, Australia proposed the "20-minute Neighborhood". A number of professional consulting companies also proposed to build an ecological community with a 15-20 minute walking distance. Starting from the needs of people, the establishment of a multi-center (Polycentric) district allows self-sufficiency in work, shopping, leisure and other functions, maintaining flexibility and being agile to cope with disasters, reducing the risk of cluster infection in major metropolitan areas. It has shown that strengthening small-scale living circles may be the next trend of city design.




Green Transportation Plan
Due to the risks of contact on public transportation, autonomous cars and micromobility networks may become more and more important. Cycling and walking may replace public transportation when the pandemic is raging. Therefore, it is necessary to redraw temporary bicycle roads and widen pedestrians. The road area allows citizens to move lightly, autonomously, and safely, while reducing traffic flow on streets of residential areas.

The UK has expanded its bicycle lanes (Pop-up cycle lanes) on a large scale, and many cities have also begun to re-plan streets to make cycling and walking more user-friendly. Mobycon, a Dutch transportation consulting company, issued a design guide "MAKING SAFE SPACE FOR CYCLING IN 10 DAYS'' during the pandemic, proposing design specifications for road infrastructure or traffic signs to help local governments open bicycle lanes at low cost.

Nevertheless, the long-term solution still requires interdisciplinary cooperation between urban planning, urban design, transportation, architecture, ecology and even historical and cultural experts to design service processes as well as infrastructure that improve safety and sustainability, establishing a human-lead instead of car-centered, safe, low-carbon emission transportation system.




Applications of More Advanced Smart Technology
To avoid infection caused by contact, a "smart city" including retail industry's digitalization, cashless economy, remote work and virtual service will all be developed. Smart technology is increasingly prevalent. Voice control, automatic indoor ventilation, filtration, disinfection and sterilization, machinery, and air-conditioning systems will be upgraded. Smart home systems and self-sufficient power and water supply facilities could not only control indoor temperature, but also control the quality of air and water supply, which provides a healthier, sanitary, and safer indoor environment.

In addition, in response to the shared environment of the smart home of multiple users, heterogeneous devices are seamlessly integrated and linked with healthcare devices. The trend of the future contains using digital technology to help identify disease risks, sensors of real-time detection of surface viruses, and the development of more non-contact technologies, etc. Robots, drones and big data can track the pandemic, disinfect hospitals and deliver supplies, which are also the focus of attention. Perhaps this part is too technical, and few teams mention it in this competition.

In the post-pandemic era, there may be more reasons to attempt to use digital technology to track people's behavior, and there will also be more fierce debates about whether surveillance functions should be given to private companies and state apparatus. In fact, as emergent disaster measures become standardized or even permanent, the specter of authoritarianism should be the most important thing we need to pay attention to.




People-Oriented Resilient Cities
The pandemic has accelerated the long-term development trend, zoning planning and management policies of the city. During the pandemic, many sports venues, exhibition centers and other places have been used as temporary emergency medical facilities or shelter centers. Therefore, the German architect firm Opposite Office proposed to transform the newly-built Berlin airport into a "Superhospital-Circular Treatment Pod" that can be replicated in any airport in the world to respond to future emergent needs.

Cities must have a high degree of adaptability and flexibility to provide people with a safe and trustworthy life. The aforementioned transformation of buildings and public spaces to maintain social distancing, and strengthen the health system to deal with future threats, or use mobile facilities and lightweight transportation to meet the needs of living is a way to build a resilient city. We must be prepared for long-term coexistence with the pandemic.

In this competition, I have several evaluation indicators in mind: farsightedness, ideality, global versatility, locality, affordability, but all the indicators actually fall into one: in line with the human needs of the ever-changing times. In response to the new normal life after the pandemic, how do we plan for better and more livable cities? Can we implement smart urban density and green investment in a better way?

The pandemic has given the planet a respite, and it's the time for humans to reflect on their own insignificance. By making cities healthier in a simple, sustainable, environmentally-friendly, and energy-saving way, every human being can live safer and healthier, coexisting with all beings on the planet.


【Related reports】
>The future of housing/Francine Houben
https://en.traa.com.tw/Event/News/186

>「2021 International Residential Architecture Conceptual Design Competition」Winners Announced
https://en.traa.com.tw/Event/News/182

>「2021 International Residential Architecture Conceptual Design Competition」is launched!
https://en.traa.com.tw/Event/News/135

>2019 IRACC Awards Announcement
https://en.traa.com.tw/Event/News/141